Our Team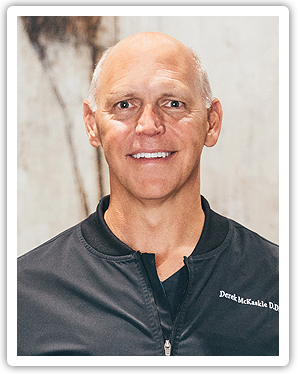 Dr. Derek McKaskle, as the son of a dentist, has been in and around dentistry for over 35 years. Dr. McKaskle graduated from the University of Texas at Arlington in 1995 with a Bachelor of Science degree in Biology. He then attended the University of Texas Dental Branch in Houston where he received his Doctor of Dental Surgery degree in 1999.
Dr. McKaskle, a West Houston native, moved to Katy and established McKaskle Family Dentistry in 2003. Dr. McKaskle is committed to:
Caring for his patients the way he would his own family
Providing a friendly and knowledgeable staff
Investing in the best and latest technology
Creating a comfortable environment for the patients
His goal is to allow the patient the best possible dental experience, while also providing the highest level of dental care.
Dr. McKaskle believes that education does not stop when school is over. He attends many hours of advanced education every year. This allows him to continually learn and apply new techniques and concepts. He uses technology extensively to yield the best results.
Dr. McKaskle and his wife Susie have 2 beautiful daughters Abby and Kendra. When Dr. McKaskle is not working he enjoys spending time with family and traveling. He is involved in his church and is also currently serving as a board member of the Katy Family YMCA.
Dr. McKaskle is a member of the following professional associations:
Houston Dental Society
Texas Dental Association
American Dental Association
---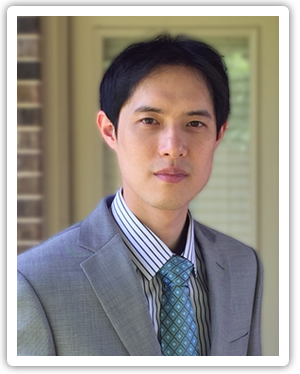 Dr. Daniel K. Ho is a board-certified periodontist and a diplomate of The American Board of Periodontology. He specializes in the treatment of gum disease and provides treatment in implant dentistry, intra-oral bone grafts, esthetic gum grafts, wisdom tooth extraction, and sedation dentistry. Dr. Ho received his Doctor of Dental Medicine (DMD) degree from McGill University, in Canada. He went on to specialize in periodontics and implant dentistry, and he received his Specialty Certificate in Periodontics and Doctor of Medical Science (DMSc) degree at Harvard School of Dental Medicine. As a practicing periodontist in private dental offices for more than 10 years, Dr. Ho is also involved in teaching continuing education courses for general dentists. Dr. Ho is an author of a handful of textbook chapters in Clinical Maxillary Sinus Elevation Surgery, Clinical Cases in Implant Dentistry, and Clinical Cases in Periodontics. He is also actively involved in clinical periodontal and implant research and holds publications. He is the recipient of many awards, including two prestigious awards given by Harvard School of Dental Medicine – Henry D. Epstein Award and Joseph L. Henry Award, Canadian Institutes of Health Research (CIHR) research fellowship, Dr. Andre Charest Prize awarded by Quebec Association of Oral & Maxillofacial Surgeons, Sunstar GUM Award in Dentistry, and International College of Dentists Prize. Dr. Ho is very passionate about his work and strives to respect, care and educate his patients in their periodontal and dental implant health.
---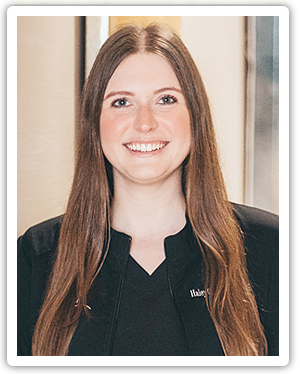 Dr. Haley Christians, a Houston native, graduated from St. Edward's University in Austin with a B.S. in Biology. She then returned home to complete her Doctor of Dental Surgery (DDS) from the University of Texas School of Dentistry in Houston. After graduation, she completed an Advanced Education in General Dentistry Residency (AEGD), where she fine-tuned her skills and learned the placement and restoration of implants. Dr. Haley served as chief resident at the AEGD program and was awarded the "Best Resident" and "Digital Technology" awards. Dr. Haley is committed to providing every patient with the highest-quality care to ensure long-lasting, yet conservative, treatment. She is passionate about providing patients with a comfortable and enjoyable dental experience. Dr. Haley strongly believes in education and is devoted to continuing her education to keep up to date on the latest technologies and techniques. In her free time, Dr. Haley enjoys exercising, trying new restaurants, traveling, and spending time with her family
---
Hygienists
Staff Members