Our Team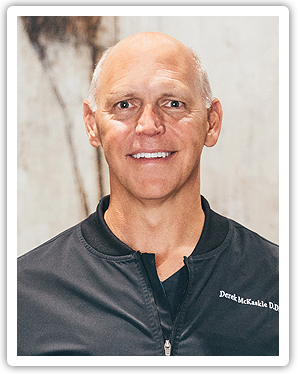 Dr. Derek McKaskle, as the son of a dentist, has been in and around dentistry for over 35 years. Dr. McKaskle graduated from the University of Texas at Arlington in 1995 with a Bachelor of Science degree in Biology. He then attended the University of Texas Dental Branch in Houston where he received his Doctor of Dental Surgery degree in 1999.
Dr. McKaskle, a West Houston native, moved to Katy and established McKaskle Family Dentistry in 2003. Dr. McKaskle is committed to:
Caring for his patients the way he would his own family
Providing a friendly and knowledgeable staff
Investing in the best and latest technology
Creating a comfortable environment for the patients
His goal is to allow the patient the best possible dental experience, while also providing the highest level of dental care.
Dr. McKaskle believes that education does not stop when school is over. He attends many hours of advanced education every year. This allows him to continually learn and apply new techniques and concepts. He uses technology extensively to yield the best results.
Dr. McKaskle and his wife Susie have 2 beautiful daughters Abby and Kendra. When Dr. McKaskle is not working he enjoys spending time with family and traveling. He is involved in his church and is also currently serving as a board member of the Katy Family YMCA.
Dr. McKaskle is a member of the following professional associations:
Houston Dental Society
Texas Dental Association
American Dental Association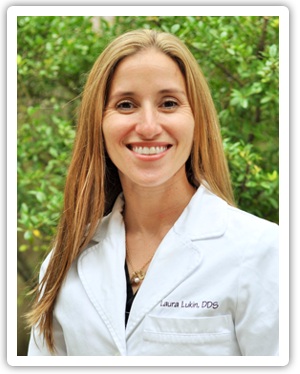 Dr. Laura Lukin graduated from the University of Texas Dental School in Houston in 2006. Dr. Laura spent her undergraduate years in Austin at The University of Texas where she graduated with a BA in Biology. She has practiced dentistry alongside Dr. Derek McKaskle for over ten years. Dr. Laura is passionate about building patient relationships based on comfort and trust. She is committed to providing her patients with the most conservative and lasting dentistry possible. Dr. Laura is an active member of a Spear Dental Education Study club and an active Faculty Club member with Spear Education.
Dr. Laura and her husband Mark adore their three precious daughters, Danielle, Gabrielle, and Camille. In her free time Dr. Laura enjoys long distance running, traveling, reading, and spending time outdoors.
Hygienists
Staff Members